"Leaders recognize how difficult creating effective connections in the office can be."
"With nearly 70% of polled business leaders saying that ensuring cohesion and social connections within teams has been a moderate to major challenge due to the shift to hybrid.
But now they need to recognize its importance and take action — or risk losing the social capital that keeps companies running."
Free Consultation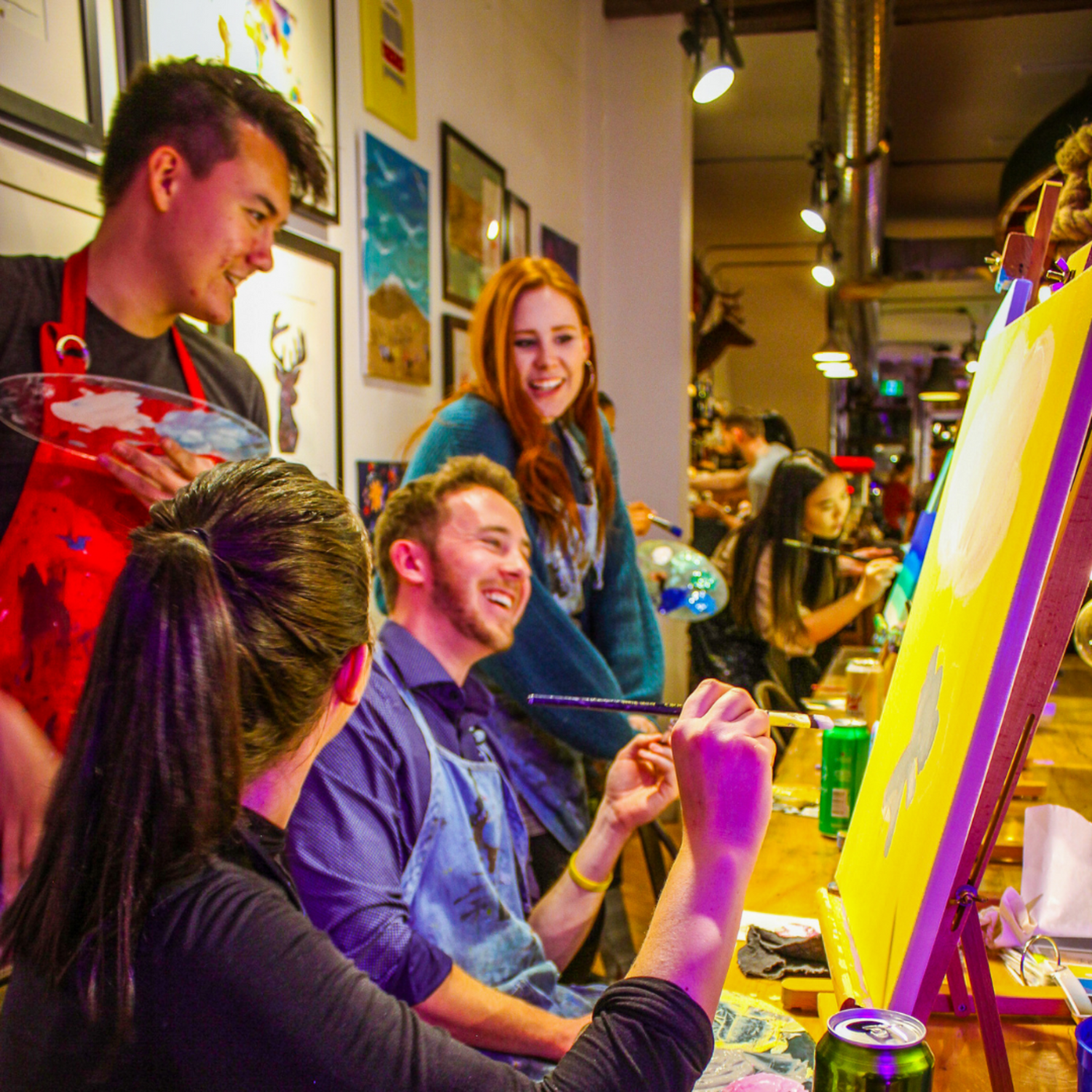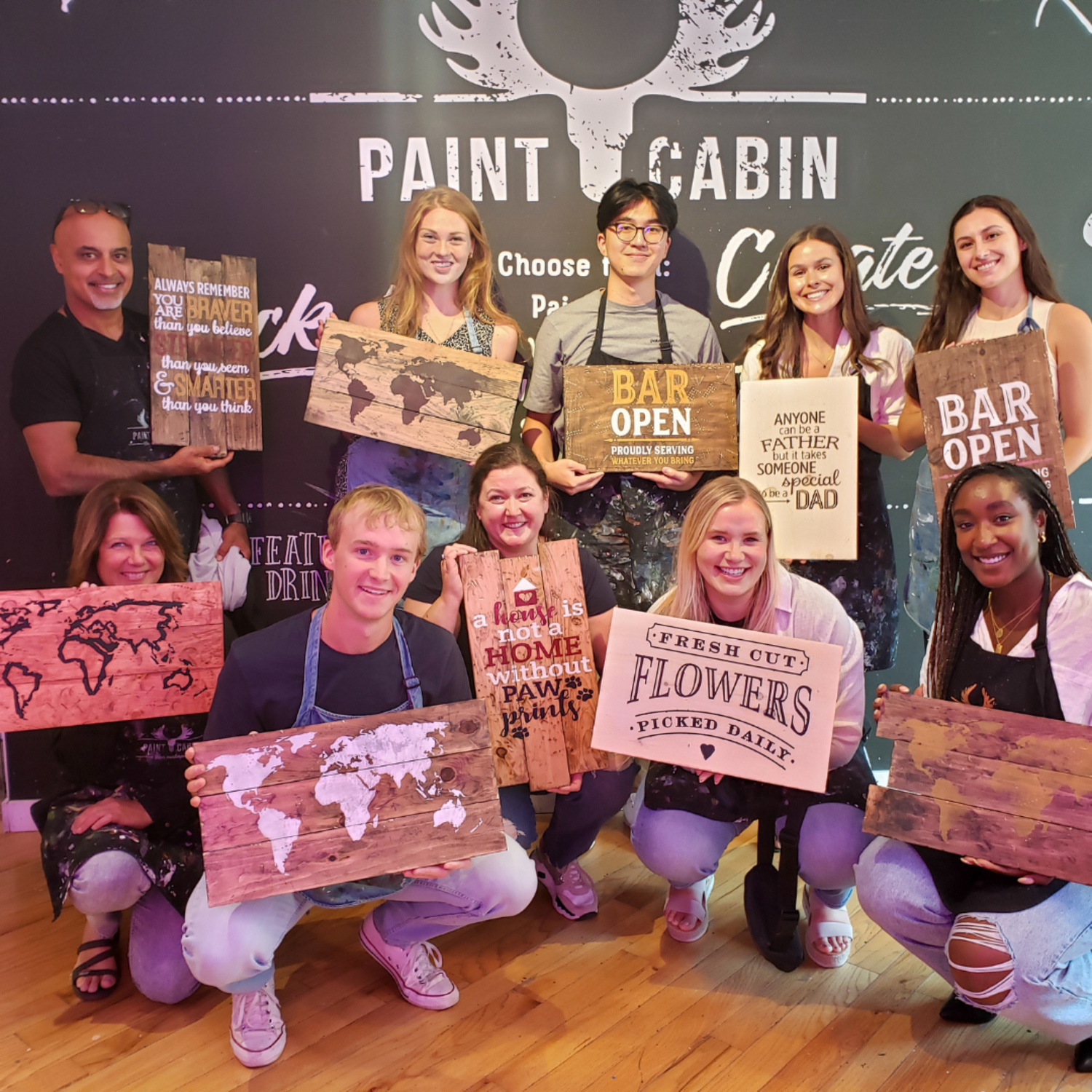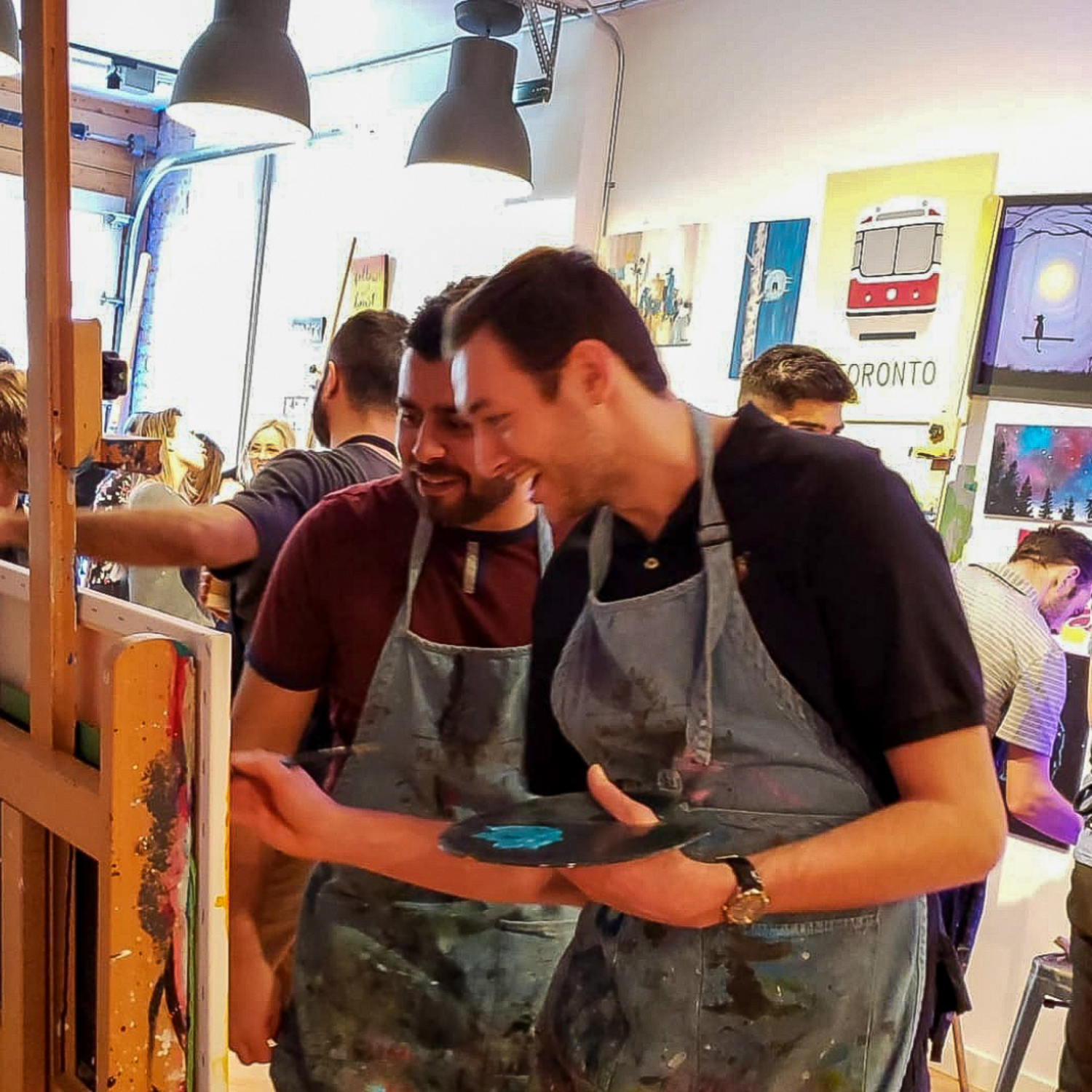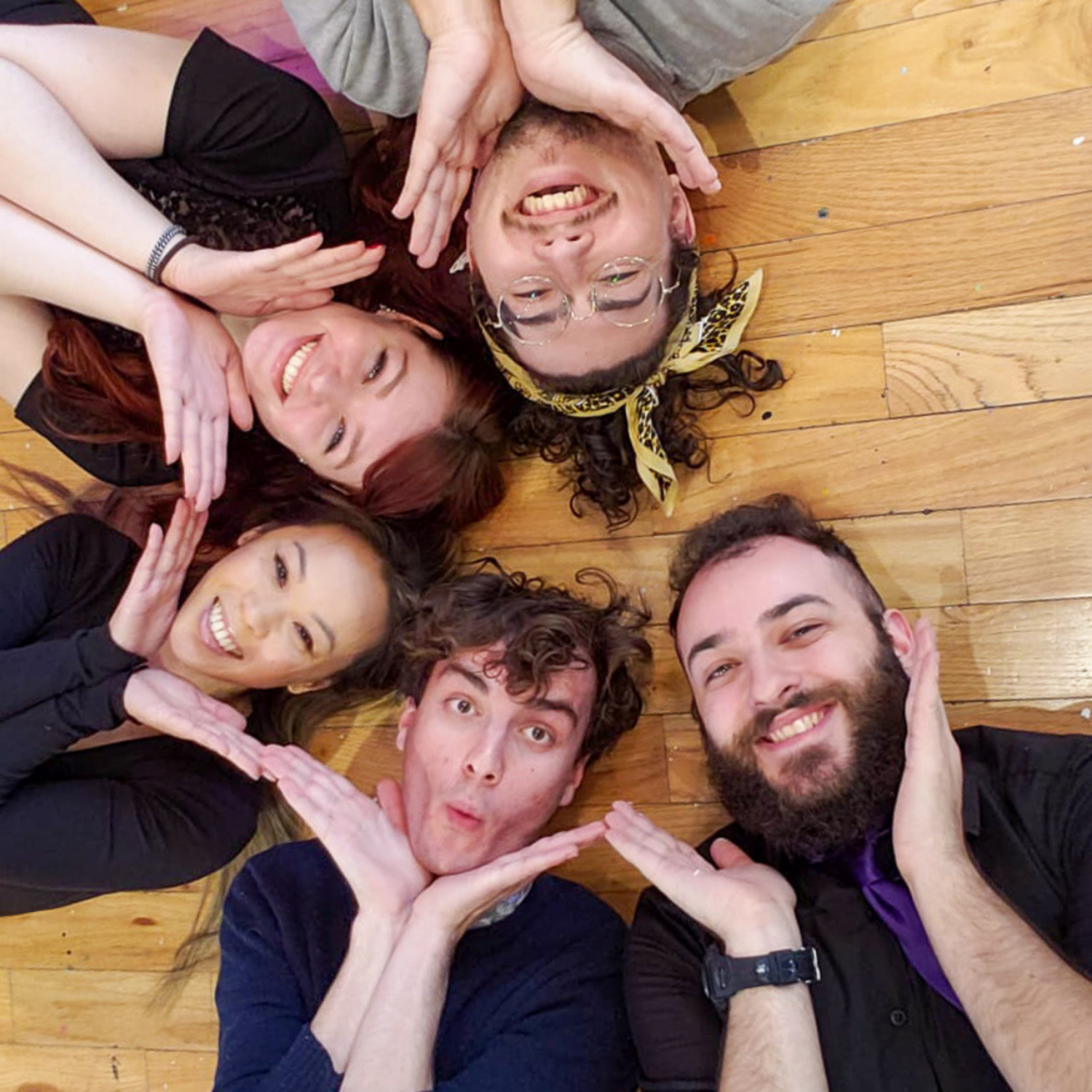 "When asked what would motivate them to come into the office, employees had a resounding answer: SOCIAL TIME WITH CO-WORKERS"
85% of employees would be motivated to go into the office to rebuild team bonds.
84% of employees would be motivated to go into the office if they could socialize with coworkers.
74% of employees would go to the office more frequently if they knew their "work friends" were there.
73% of employees would go to the office more frequently if they knew their direct team members would be there.
Free Consultation
We Are Your Strategic Partner
Implement Paint Cabin's Corporate VIP Program to Solve These 4 Issues Today
1. New Employee Onboarding

2. Returning to the Office
How We Successfully Solved Employee Engagement Issues For Our Clients
1. We Do It With Authenticity

So what does authenticity look like in practice? It starts at the top by setting the tone for an authentic culture where open, genuine, and empathetic connections can happen. We pinpoint efforts where all employees both introverted & extroverted feel included thus in turn more engaged. 

2. We Create New In Person Rituals

To support the rebuilding of social capital and team bonds, Paint Cabin has designed and pin pointed unique shared experiences that bring people together in new ways.

We intentionally create and provide opportunities for deep organic connections & thriving networking events.

Our events include quarterly "team weeks" that bring local and remote employees together onsite for a series of daily workshops.

3. We Bridge Gaps Between Remote & In Person Work

Younger employees are especially keen to use time in the office as a way to establish themselves as part of their workplace community and a way to feel more connected to their coworkers.

To a greater degree than their Gen X and Boomer counterparts, Gen Z and Millennial workers see the office as an opportunity to build relationships with senior leadership and their direct managers.

4. We Provide Regular & Consistent Network Opportunities

78% of employees report they're particularly motivated to work in person by seeing their work friends.

So build in additional intentional in-person time for connection when onboarding new hires.

And for early-in-career employees, think about creating focused events to help them build their networks.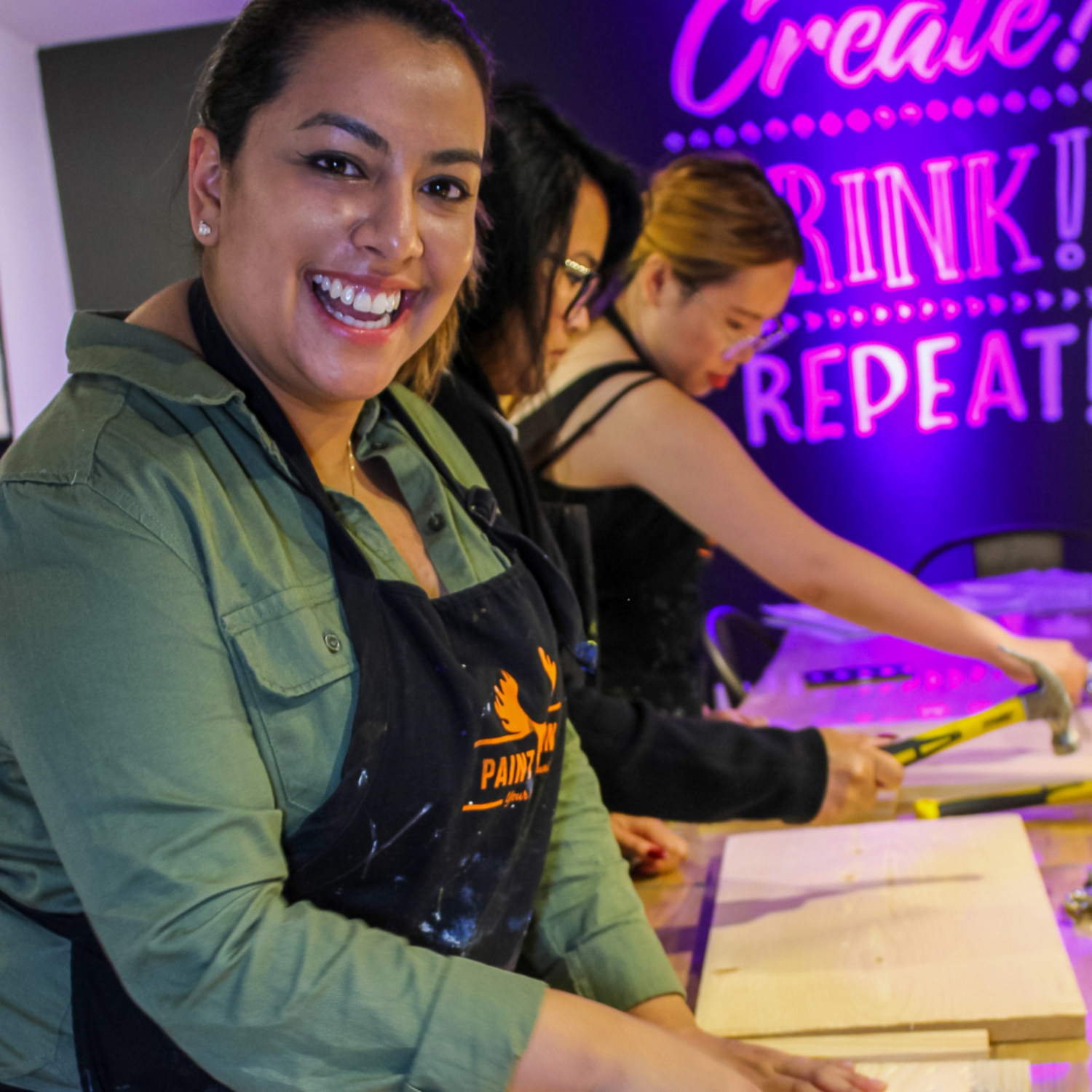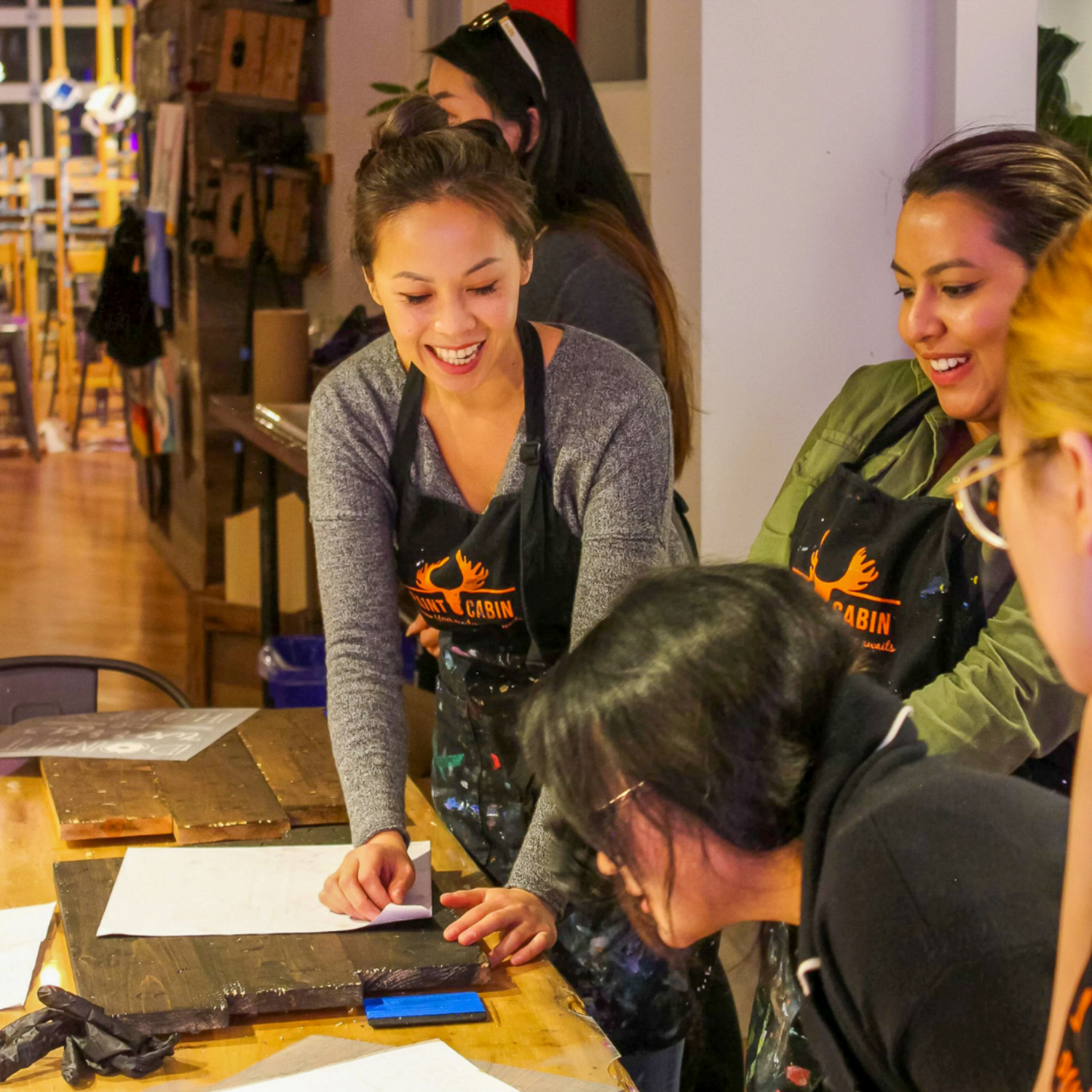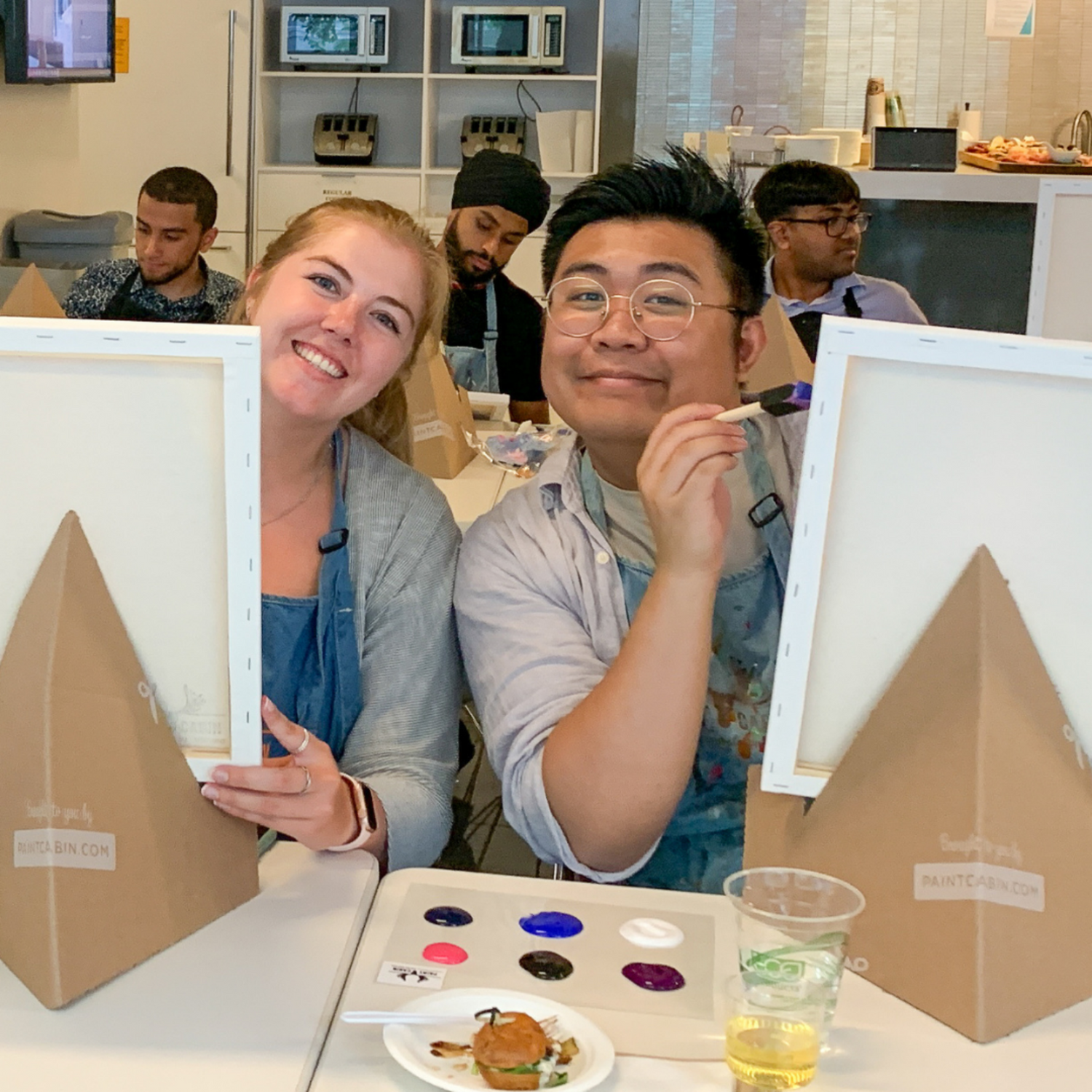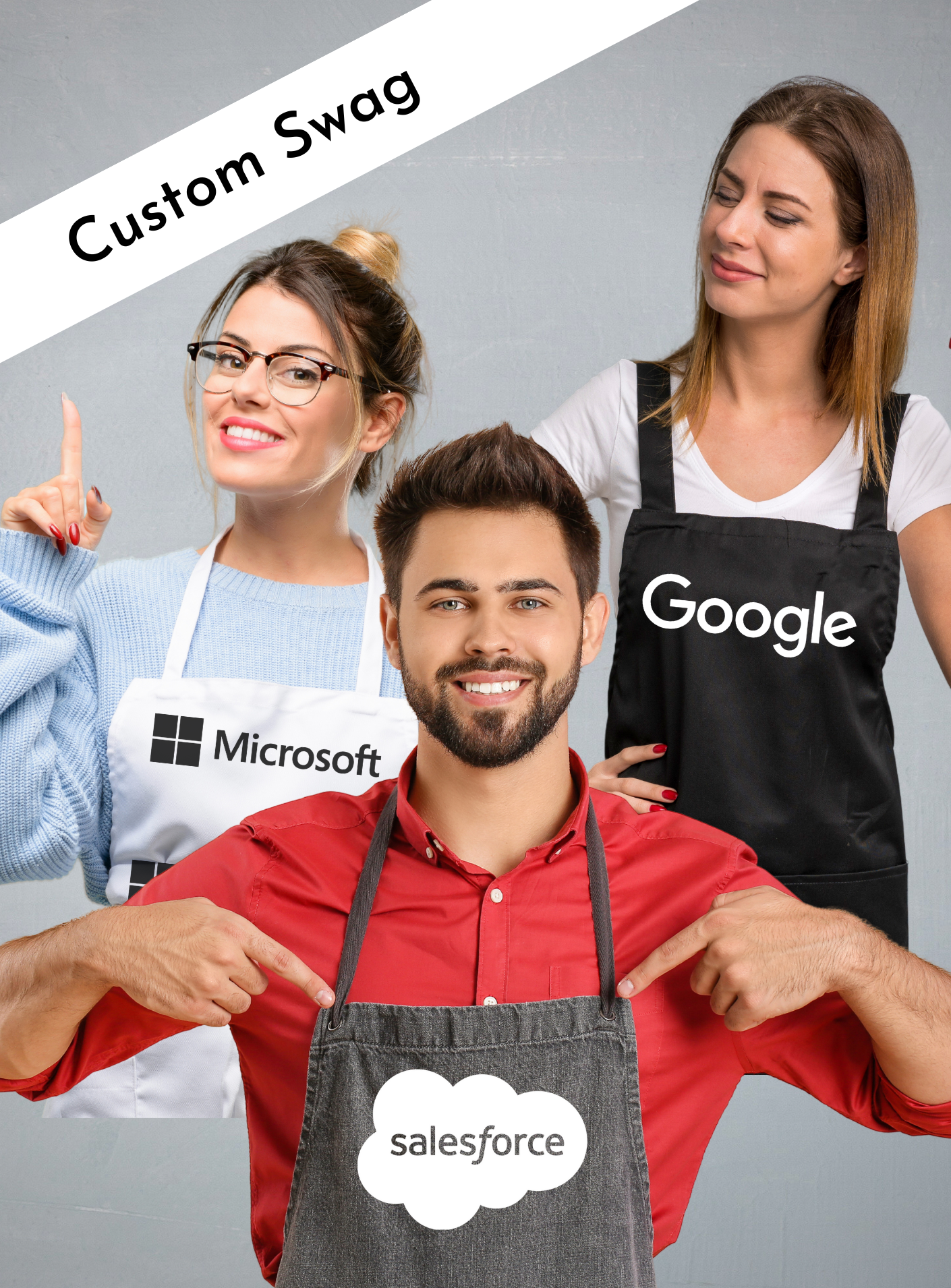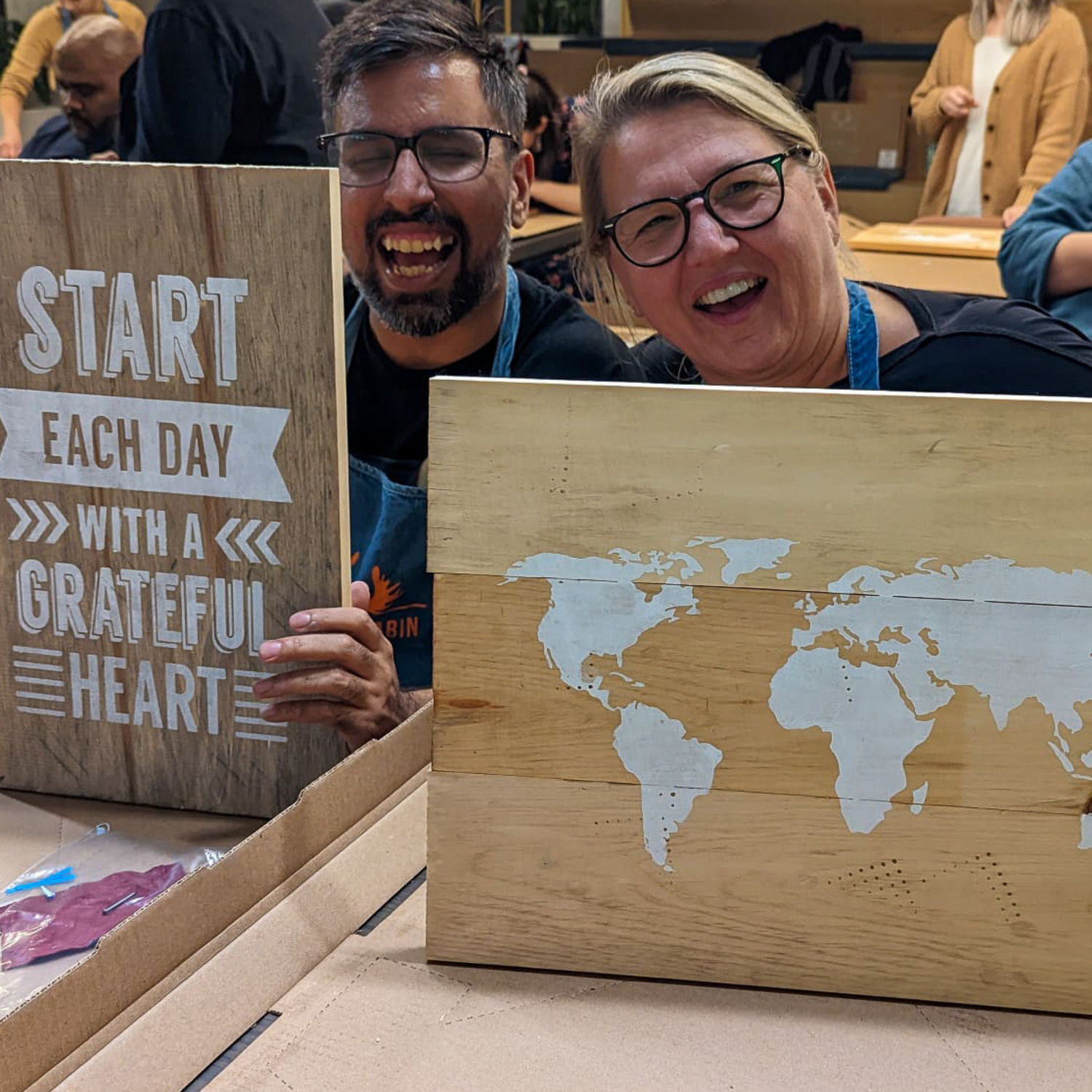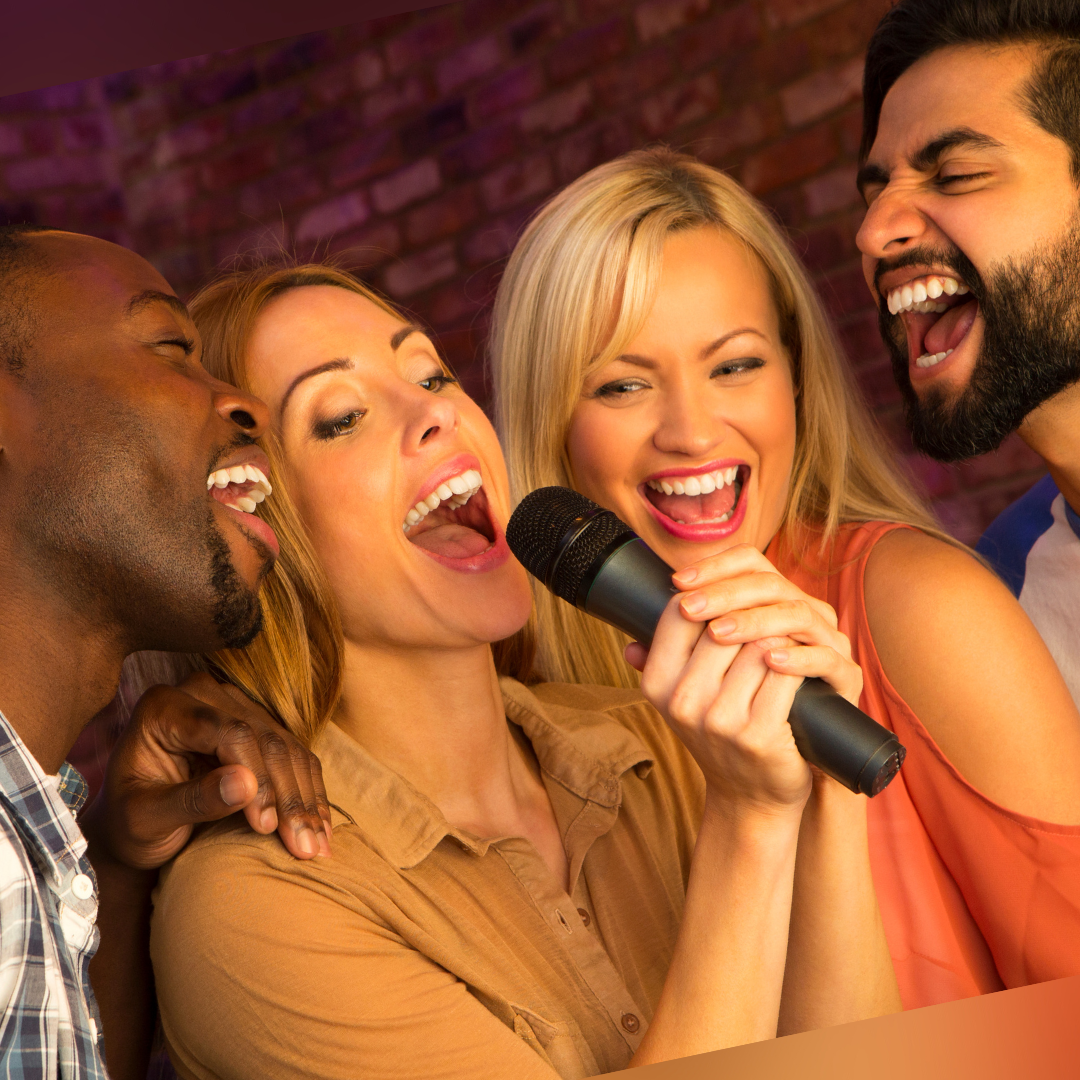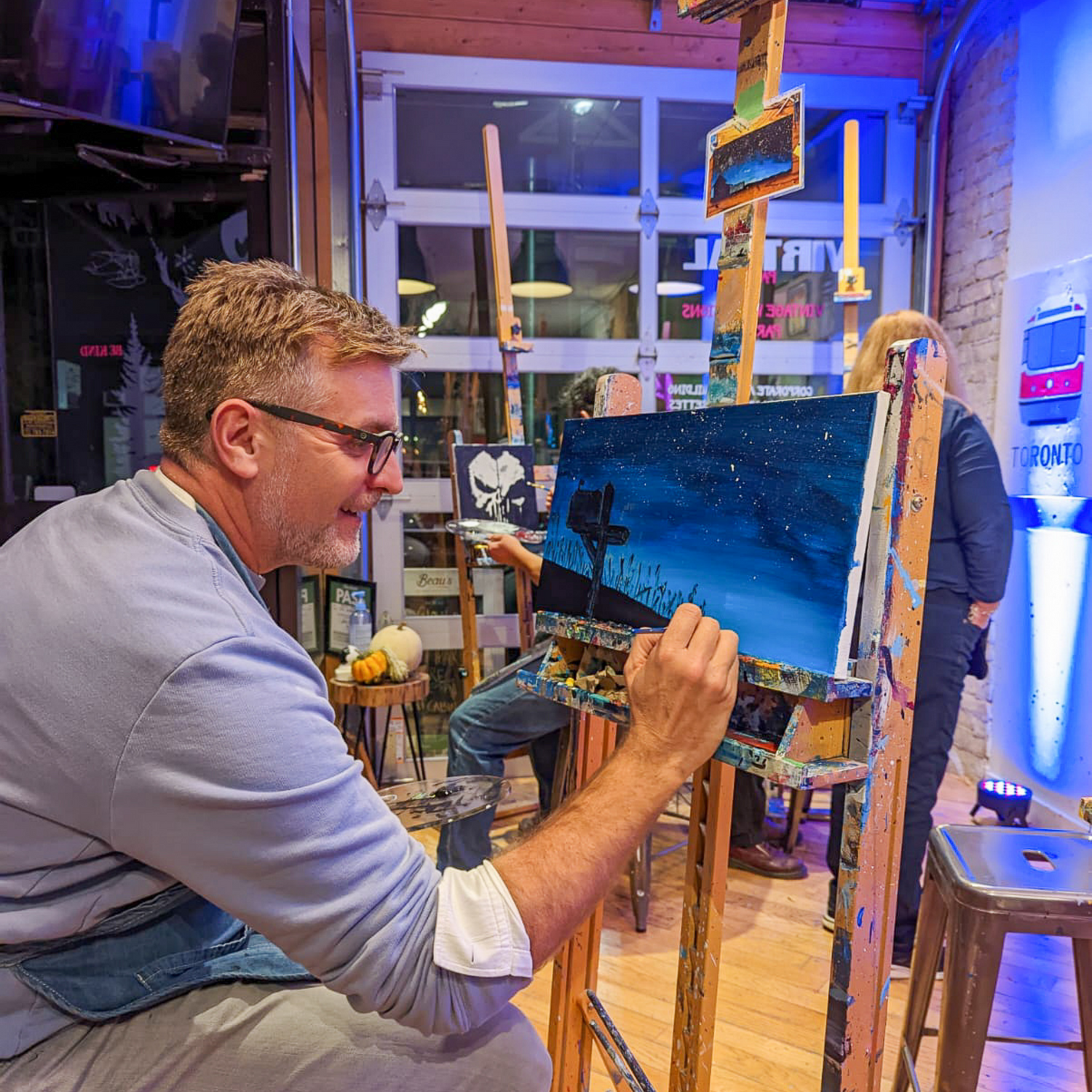 Today's leaders need to prioritize building & rebuilding connections between people!
So if you're struggling with creating a return to office plan that includes opportunities for in-person social time, and if you believe there is an opportunity for better team building solutions to face today's challenges.
We invite you to connect with us!
Free Consultation
What You Can Expect:
Experience:

Dedicated Private Event Venue
Access to 360 Spinning Photo Booth for Group Keepsakes
Complimentary Popcorn
Expert Paint Cabin Team Members On-Hand
Dedicated Event Coordinator
Event Souvenir
All Materials Provided
Campfire Karaoke

Rotating Selection of Programs:

Paint Parties
DIY Vintage Wood Sign Making
String Art
Printmaking
Tote Bag Painting
Needle Felting
Glow in the Dark DJ Paint Parties

Optional Add-Ons:

Catering - Breakfast / Lunch / Dinner Options 
Drinks
Customized Gift Baskets
Customized Swag with YOUR Company Logo - Aprons / Mugs / & More

*some options only available for in-person events with substitutes available for remote activities.
WHAT OUR CLIENTS ARE SAYING
"In a world where organizations are looking for creative ways to strengthen team cohesion and culture, this is a great option!"






I worked with the Paint Cabin team to host a virtual holiday party for my cross-Canada team of 12.  It was a great experience from beginning to end.  Janet set everything up so I didn't have to worry and Abee was an amazing host/teacher.  Everyone on the team loved it as well! In a world where organizations are looking for creative ways to strengthen team cohesion and culture, this is a great option!

Michelle Moore
Anita and her team did an amazing job hosting a virtual paint party for our team in Toronto and New York (60+ people)! It was so well organized and there was absolutely no issue from a logistic standpoint  😊 The Paint Cabin team made it so easy for us; all we had to do was to show up and enjoy the event! Special thanks to TJ and Spencer for hosting the sessions; your energy level was unreal! We would recommend Paint Cabin to anyone in a heartbeat ❤️❤️

Linh Luu
The Paint Cabin team did such a great job ensuring that I could host our company New Year's party on very short notice. They were organized and efficient and able to get everyone's preferred kit shipped to them in under 2 weeks. The kits were of great quality, coming with everything we needed - and the end product came out great. The hybrid class between our loud, in-person team and our virtual attendees, was hosted by Zara, who did a perfect job keeping everyone involved, while also speaking over the noise! Highly recommend this company!

Jessica Grossman
Booked Paint Cabin for a corporate virtual paint night. Ordering the paint kits to everyone's home (both in Canada and USA) was super streamlined and easy, then they took care of the details. We had the option to add on snacks to the kits which made my life easy! We had one snag but the team at Paint Cabin dealt with it swiftly and really care deeply about their customer service and you having an amazing experience. Would book them again in the future!

Kristen Desautels
We held our staff event here last Thursday (37 people) and we had a BLAST!!! We tried Paint Cabin once before - and enjoyed ourselves so much we had to come back again. Anita and her team made sure we were all well taken care of, every last detail was perfect. Highly recommend for corporate events or a fun birthday party!! :)

Amanda Diane Weir
My company recently used Paint Cabin for our team building event. With a group our size, there was room for ups and downs. But Anita and her staff at Paint Cabin exceeded expectations. They are full of knowledge and creatively. They all helped to pull off one of the best company events to date. I can't thank them enough for a fun, creative and smooth event. Can't wait to go back!

Renee Rodgers
Land Acknowledgement
Paint Cabin would like to acknowledge that we are on the traditional land and territory of many nations including the Mississaugas of the Credit, the Anishnabeg, the Chippewa, the Haudenosaunee and the Wendat peoples, as well as acknowledge this land is home to many diverse First Nations communities. We would like to acknowledge this land's ancestors - past, present & future - as well as offering our committed support of these peoples and communities.